Why You'll Want To Add Tropical Prints To Your Wardrobe And How To Make It Happen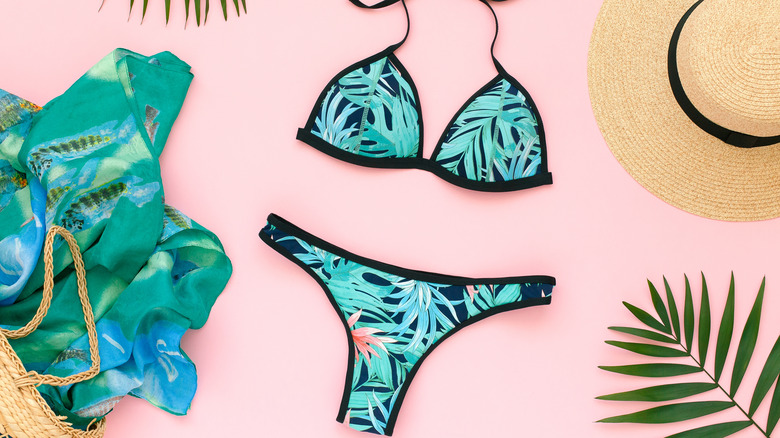 Nesolenaya Alexandra/Shutterstock
Can you believe that robes went from pajamas to style staples in the fashion world? Jumpsuits are another significant trend, and one of the best ways to feel stylish in a jumpsuit or a robe-inspired look is to rock one of these pieces with a tropical print. According to Who What Wear, these tropical patterns have been all over the runways, making a fashionable comeback.
Anyone who wants more proof that tropical prints are becoming more stylish can search #tropicalfashion on Instagram, where more than 49,000 posts and counting pop up. You'll see bold tropical-printed pieces such as robe-inspired garments with this summery print, alluring dresses, creative tropical-inspired skirts, and playful sets that scream summer. Furthermore, when you search #tropicalprints, you'll see that this trend has made its way into home decor, with people enjoying tropical-inspired headboards and garden cushions.
Not only is flaunting a tropical print trendy, but it's a great way to get into a summery, relaxed mindset. If you want to add these carefree patterns to your wardrobe but aren't sure where to start, we've got you covered.
How to rock this look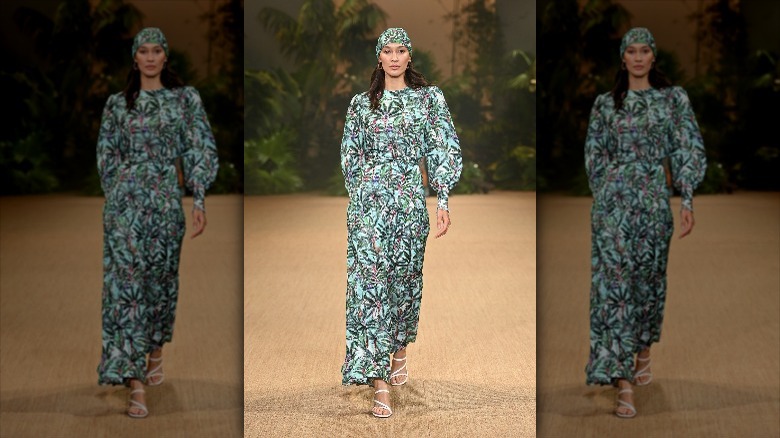 Stefan Gosatti/Getty Images
One concern people might have about investing in clothing with tropical prints is that these pieces might seem too bold for everyday wear. Although tropical patterns are naturally eye-catching due to their detailed and colorful designs, the proper styling can make them more subtle. For example, wearing a tropical print on a piece with a sophisticated cut — such as a maxi dress or a button-up blouse — will prevent this look from being too over-the-top (via Love Fashion & Friends). Or, pair a piece featuring this pattern with a more neutral garment to balance the outfit and let the garment with the tropical print be the focal point of your look. For instance, if you're wearing a skirt with a tropical print, try wearing a plain black or white blouse to avoid an overpowering look.
Another excellent way to rock a tropical print is on a bathing suit. After all, what better place is there to flaunt a beachy pattern than at an actual beach? If you're on the hunt for a swimsuit with a tropical print, you should look no further than the Lygia & Nanny Tropical-Print Swimsuit, per The Zoe Report. Or, if you're looking for a tropical-inspired maxi dress with some sexy cutouts, you should check out the Patbo Rio Cutout Printed Georgette and Stretch-Jersey Maxi Dress.
So, are you ready to break out some stylish tropical prints?